Enjoy a Winter Field Trip to the Christmas Tree Farm!
Mid-November and December Field Trips
Weekdays 9:00 am - 2:00 pm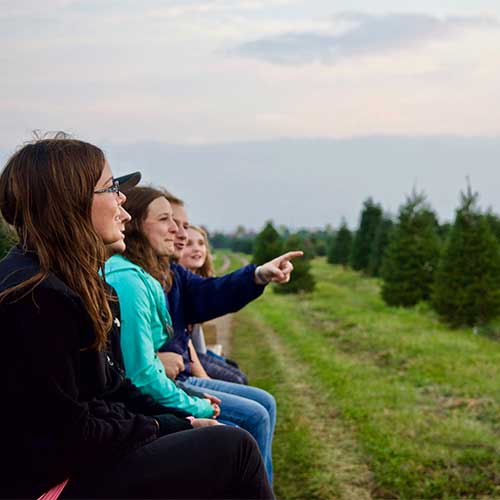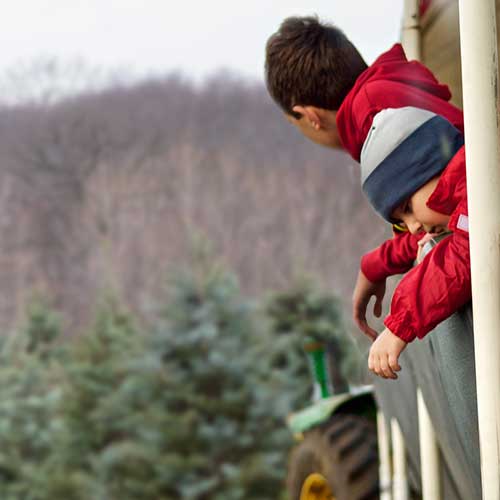 Each tour is tailored to fit the ages of the students, taking into consideration the skills they have been exposed to in their school curriculum.
Your students and chaperones will:
Be greeted at the buses upon arrival
Learn about different aspects of Christmas tree farming and agritourism
Enjoy a wagon ride while learning what the farmer does to ensure a nice looking Christmas tree
Explore how nature plays a part in tree production
Learn about environmental issues
Discover how we use parts of trees to make wreaths & garland and how to make bows for our decorations
Receive a cup of hot chocolate and a donut inside our heated barn
Prices:
$5.00 per student
FREE teachers, chaperones & bus drivers
About Your Visit
Your group of students will be divided into 2 large groups if there are more than 40 visiting the farm at one time. One half will complete the outside portion of the tour first, finishing in the tree barn. The other half will begin inside and finish with the outside learning portion. Inside the heated barn, students will be divided into 4 smaller groups to travel between the four stations.
Please remind students to dress for the weather. The outside tour will take 30 - 40 minutes to complete.
Questions? Give Us a Call
(815) 675-9729 with any questions.