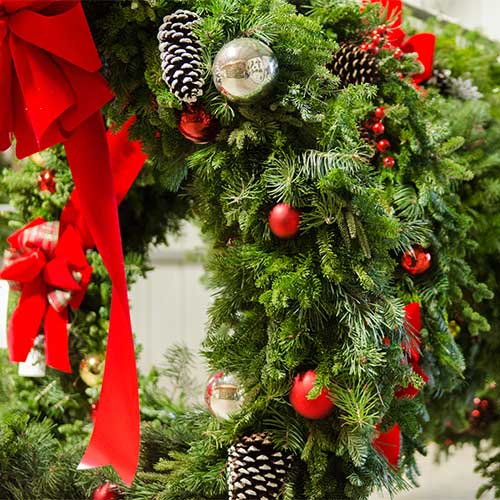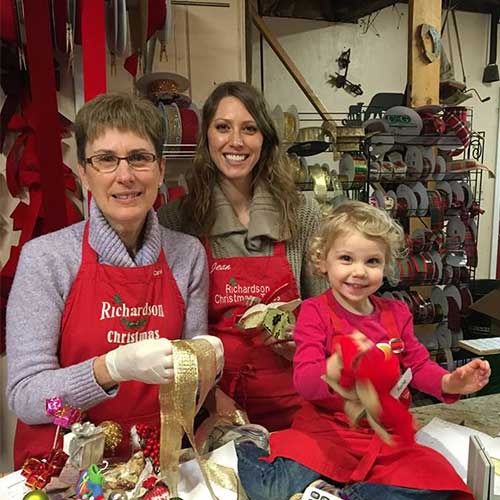 Be sure to allow time to visit the Christmas Tree Barn before or after you select your Christmas trees. We have a beautiful selection of Christmas wreaths hand-made from fresh tree boughs so they are pliable, aromatic, and will look fantastic in your home or office throughout the season.
Our design team prepares an abundance of wreaths and centerpieces decorated with pine cones, premium hand-made bows and other decorations to complement your decor.
Custom Designed Decor
If you don't see what you want, please ask! Chances are we can create a new wreath for you either right then or have it available for pick up in the next few days. Or… call and order ahead for pick up when it's best for you.
We have a number of attractive garland and ropes of boughs for your exterior decor.
With so many choices, why not decorate the front of your home and your office as well!
Prices vary based on size and decorations.